From The Blog
Thought Leadership on Risk, Security Operations, Emergency Management and First Responders
Back to Articles
Are you Managing or Occupying a Safe Building?
As we near the one-year anniversary of the fire in London that claimed 71 lives, Emergency Solutions International (ESI) would like to report on its search for technology that may prevent or minimize future incidents. 
Problem Statement
As a Fire Command Officer, I recall how my team was challenged to stay on top of code enforcement and have an understanding of building information when fire crews responded to fire calls. Building Managers are often challenged following a tragedy to provide accurate daily, weekly, monthly, and annual reports on their due diligence. 
Technology to Support Inspection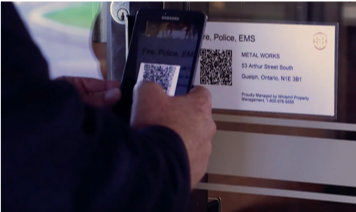 On the prevention or code enforcement side, fire inspection must be overwhelming in a vast city like London.  Responsibility for daily, weekly, and monthly preventative inspections must reside with the Building Owner and be accessible to the Fire Inspection Division.  New inspection technology supported by Canadian experts at FutureShield (http://www.futureshield.com) assists building owners to gather daily building information and roll it up into reports that automatically are sent to the various levels of Building Owner or Management Teams. Further, reports can be accessed directly by the fire service to ensure that any code issues like the ones in the Grenfell Tower are being attended to. A further benefit to the building owner is a barcoding system where building workers scan, with their cellphone, their daily physical walkthrough of the building, validating to Building Management that the inspections are actually done. Should there be an incident, the building owner can provide accurate reports demonstrating that they have conducted their due diligence. 
Technology Improves Response
Once dispatched to a building like the Grenfell Tower, it is critical for responding Command Officers to have timely, updated information about the building from which they are trying to evacuate civilians and fight the fire. With the new FutureShield Safe Building technology, Command Officers can have immediate access to detailed information abut the building on any handheld device. Following a tragedy like the Grenfell Fire, it is the duty of society to say 'never again' and change policies and procedures, or build technology to mitigate and eliminate risk. Please spread the word about this new technology. If you are interested in learning more, please contact me at my email below, or visit http://www.futureshield.com.

Mark Gillan,BBA, CFO, MIFireE
Director, Emergency Solutions International
@ESIMark
mark.gillan@esintl.ca
"Through Training We RememberTM."
www.esintl.ca